Organic Dog Treat Recipes:
Turkey Meatloaf
This turkey meatloaf is just one of several organic dog treat recipes. Did you know that you can make almost any dog treat recipe organic? By substituting with organic ingredients, you can make sure your dog enjoys healthy homemade dog treats.
Did I Hear ORGANIC Turkey Meatloaf?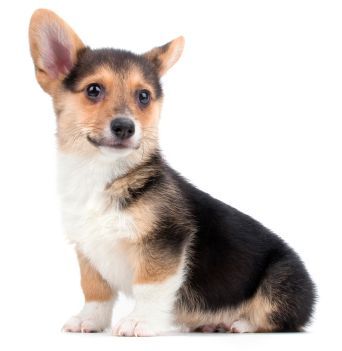 Turkey is a healthy, lean meat that is sure to please your dog. If your dog is watching his waistline, it's another way for him to continue enjoying flavorful meat dog treats without the extra fat.
Turkey also has an abundant amount of vitamins, some of which are B3 and B6, which aid in energy production and heart health.
Turkey is not just for holidays or special occasions anymore, it's available year round, so why not make a few organic dog treats.
Ingredients:
1 lb. ground organic turkey
1 cup cooked organic brown rice
1/4 cup organic carrot, grated
1 tsp dried organic basil leaves
1 tsp dried organic oregano
1/8 cup dried organic parsley
1/2 cup organic tomato sauce, no salt added
Instructions:
Preheat oven to 350° F.
Mix all ingredients together in a medium bowl. You may want to use your hands to thoroughly combine the ingredients.
Spoon the mixture into a 8" x 4" loaf pan. Lightly press mixture into the pan.
Bake for 50 minutes.
Let cool on a wire rack completely before cutting or serving.
Storing: As with most dog treat recipes with meat, you will need to keep them refrigerated. About 1 week in the refrigerator and 3 months in the freezer will keep them fresher longer.
Tips & Techniques
Cut the slices into bite sized pieces appropriate for the size of your dog.


Use this same recipe but roll the mixture into little balls or use a cookie scooper for uniform sized turkey meatballs. Bake them on a lightly spayed cookie sheet for about 15 minutes. You will need to check them often as the cooking time will vary along with the size of the meatballs.


Feel free to try other vegetables in place of the carrots. This turkey meatloaf would be just as good with a 1/4 cup of peas or even green beans.
Try this and other organic dog treat recipes for your dog. With the delicious flavor of turkey, your dog will happily eat all of her organic vegetables.
What's Your Dog's Tastebud Feedback?
Have you made this recipe? What was your experience? Did your dog gobble it up or take a polite sniff and walk away?

Share your dog's Taste Bud Feedback with other dog treat bakers.

Share photos of your dog, or your dog eating this homemade dog treat, or how the finished dog treat looks! :)
Dog Treat Bakers Experiences:
Click below to see what other dog treat bakers are saying...