Reagan - Rat Terrier
by Julia
(Idaho )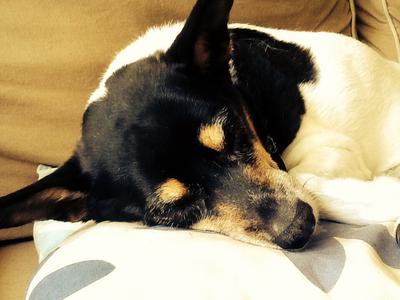 Let me sleep!
My dog is Reagan and he loves to eat and sleep.

Reagan is almost 16 years old! My parents have had him since he was 2 weeks old.

He loves to be scratched behind the ears and he also likes it when you rub his tummy.

I love Reagan with all my heart. He is so sweet!