Mocha - Labrador
by Barry Lee
(Hong Kong)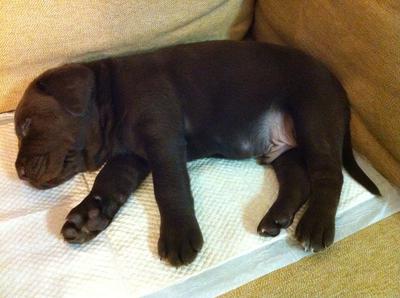 2 months old baby
Date of Birth : 25 Nov 2012

Date of Adoption : 21 Jan 2013 (At that time, he was smaller than our cats.)

Favorite Treat : Toothbar

Trick : Fetch the toys and drop into the bucket

Favorite Toy : Any kind of balls

Funny Quirk : Crazy for the balls

Anything I love about my dog : Mocha is so handsome and strong. He always sends me a message: "No worry man, come and play with me!"
Join in and write your own page! It's easy to do. How? Simply click here to return to Dog of the Month.