Lacy - Yellow Labrador Mix
by Gerald Falls
(Tallahassee, FL, USA)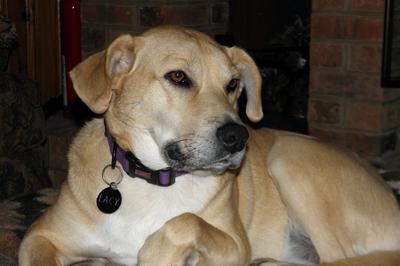 Lacy
Lacy is a 3 year old yellow lab/beagle mix.

She is a truly amazing dog, with plenty of energy to play. She has a box full of toys and enjoys sleeping on the ottoman and couch.

She has taught me many games, and loves to play dead while I dress her for our walks.

She's a smart girl who never fails to amaze me with her unique perspective on life. My wife and I love her very much... she's an important part of our family.