Jack - Formosan Mountain Dog
by Liana Liu Giberti
(Kaohsiung, Taiwan)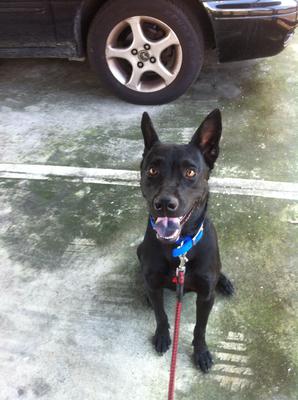 Hello!
-Born Dec. 2 2012

-Pork Wrapped Cheese is Jack's favourite snack!

-Jack does some jumping competitions and he has learned to bow and to give another dog a high five!

-Jack's favourite toy is a weasel stuffy

-Fun Fact: Jack is terribly terrified of squeaky balls!

-Jack is very good at climbing walls and fences! He often climbs and jumps over the fence in the yard!

-He is very sweet and when you fall even if you are a stranger he will try to get you happy!