Charlee - Jack Russell Chihuahua Mix
by Heather
(Wahiawa Hawaii.)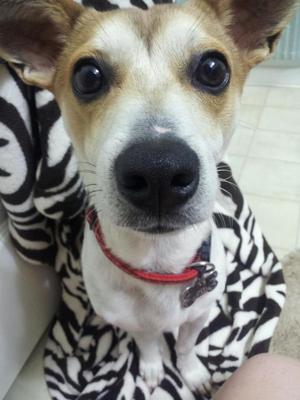 Born December,3,2011

My favorite treat is anything bacon flavored.

I know sit, stay, lay, play dead, dance, jump, and beg. When daddy's home I run to the door and pop it open with my nose and let him in.

My favorite toy is a bear my daddy got mommy for valentines day last year.

My daddy is a u.s. soldier so I am a military brat.

When I am in a deep sleep mommy says I run, kick, and bark then I roll backwards off the couch.

Charlee has one of the sweetest personality in a dog I have ever seen. He is so sweet he never barks unless it is something serious. I have never loved an animal so much in my entire life he is my world.