Our Favorite Winter
Dog Treat Recipes
& How to Ship
Homemade Dog Treats
Have you joined us on Facebook yet? Be sure to check us out, after reading this newsletter, to keep up with new dog treat recipes. Plus, read my answers to other dog treat bakers questions.
Facebook is also a wonderful place to share pictures of your own homemade dog treats! :) And don't forget about your treat recipients, share photos of your dogs, too. :)
*Special Note* Click the reply button and let me know what dog treat recipes you'd like to see on Dog Treat Kitchen. What recipes do you want to see in the following months? It's as easy as hitting reply and letting me know! :)
As always, you can also read this newsletter online.
---
7 All Time Favorite
Seasonal Homemade Dog Treats
This month we are featuring some of our favorite winter or seasonal homemade dog treat recipes. Which ones will you make this year?

First is our Candy Cane Recipe: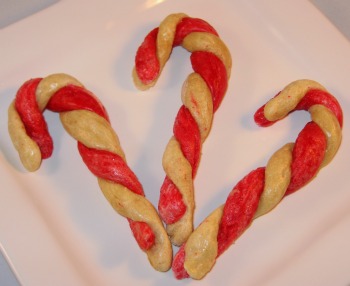 No time to make your own candy cane dog treats? No need to fret, your dog can still enjoy a new candy cane dog toy. :)

Next up on the favorite list is our Gingerbread Dog Bones Recipe: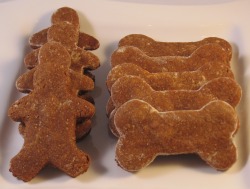 Now that your dogs tummy is full of healthy gingerbread treats, keep her mind busy, too. Try out this fun gingerbread house dog puzzle toy for hours of entertainment.

The third recipe this month is sure to be your dogs absolute favorite, our Cranberry & Liver Brownies: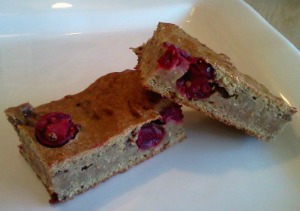 If you can't bring yourself to make dog treats with liver, then at least give your dog freeze dried liver dog treats. They'll have less smell for you, but all the flavor that your dog will love.

Fourth on the favorites list is an unusual dog treat, but one that your dog will enjoy. Our Winter Squash Oatmeal Muffins: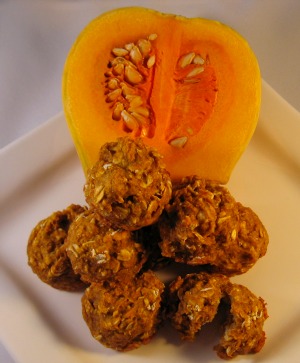 We used butternut squash in the above recipe, but you can also use acorn squash, delicata squash, golden nugget squash, or another winter squash that is in season at your local store. The only winter squash that doesn't work well in this dog treat recipe is spaghetti squash.

The fifth homemade dog treat is gluten free, and can be decorated or turned into an edible gift tag! :) No matter how you cut them, or decorate them, be sure to make our Gluten Free Dog Biscuits: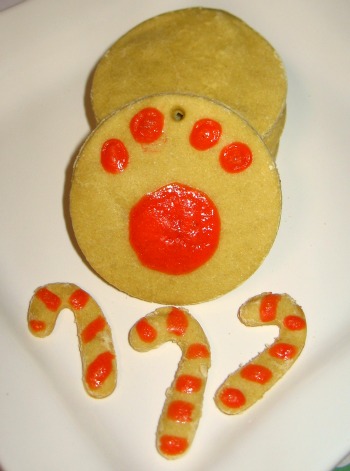 Don't forget, you can make most of these dog treat recipes with a gluten free flour mix. :)

While canned pumpkin is readily available this time of year, make this favorite Pumpkin Biscotti Dog Treats: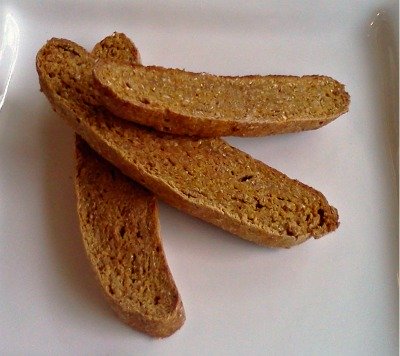 Pumpkin is so good for our dogs. If your dog loves the taste of pumpkin, why not stock up on some healthy pumpkin dog treats.

Last on our list is a traditional human treat, made especially for your dog, Fruit Cake. This doggie fruit cake makes a beautiful gift. Make our Fruit Cake Dog Treat Recipe: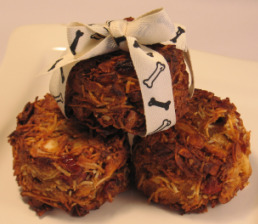 If you love making homemade dog treats for your dog and as gifts, maybe it's time to consider opening your own dog bakery business. There are so many ways to go about this seemingly daunting task. That's why I think you should start by reading my review of a very helpful eBook on How to Start Your Own Dog Bakery Business.


---
How to Ship Homemade Dog Treats
Making a homemade gift is one of the most thoughtful things you can give to a friend. The same is true of homemade dog treats. Share the love to your friends and families dogs by shipping homemade dog treats.

We've compiled a few helpful tips on how to ship homemade dog treats to ensure that your gift giving efforts are met with success.


---
December Featured Fans ~ Whiskey, Smokey, Koda, Brandi & Kaci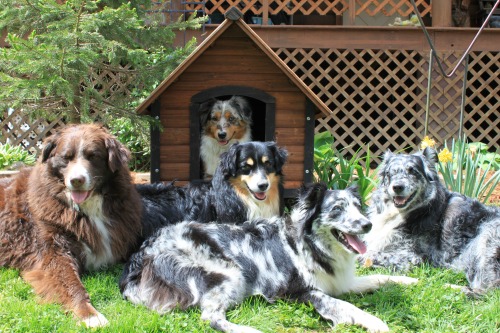 Our Featured Fan for December is a family of 5 Australian Shepherds. Their guardian said that they enjoy all the recipes they've tried, especially any with peanut butter.

What a beautiful family of dogs! Thank you for sharing your sweet Aussies with us. :)


---
Be Our Next Featured Fan!
Shine the spotlight on your special dog by entering him or her into our Featured Fan newsletter feature. This newsletter goes out to thousands of people every month, why not share your adorable pup with us. :)

If you'd like to have your dog be our next Featured Fan, send in a photo, description and information regarding what homemade dog treat your dog loves.

Hit Reply to this newsletter, or use our Contact Us form to enter your dog to be next months Featured Fan.


---
Reviews for Easy Dog Treat Recipes eBook
For the cost of a box of commercial dog treats, you can have my eBook,
15 Easy Dog Treat Recipes with 5 Ingredients or Less! Then you can make endless amounts of healthy, yummy, tested dog treat recipes that are already being enjoyed by countless dogs.

Here is a recent review for my eBook:

"This is a compilation of some very tasty sounding and easy recipes that any and every dog would love to chomp!"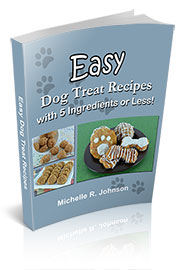 ---
DogTreatKitchen.com Testimonials
We get lots of feedback from our website visitors, just like you. Here's what some of them are saying . . .


"I want to thank you for all the news letters and recipes. I have made a lot of the treats for my dogs, and they love them."


"I just wanted to let you know, that I am addicted to your website and newsletter!!!! I am baking my dog homemade treats, and having a blast! I am also recommending this to all my friends and family who have dogs as well....please continue, and know that you are now on my bookmark list next to Vogue :) Thank you for this website!!!"


What are your thoughts? Don't keep them to yourself, Contact Us and let us know what you like, or even dislike, about Dog Treat Kitchen.com. The more you share, the more you help all dog treat bakers, and their dogs.


---
Are you and your dog hungry for more? Let me know what you would like to see on the Dog Treat Kitchen.com.

Want more of a certain type of recipe? Need treat ideas for your next dog party? Let me know what's missing from the dog treat pantry and I'll get to it right away.

Thanks for reading. Until next time,

Happy Dog Treat Baking!

Michelle

www.dogtreatkitchen.com