Summer Dog Treat Recipes
What's Cooking? Dog treats, of course! The Dog Treat Mixing Bowl newsletter will keep you up-to-date on the latest recipes, ingredients, tips and techniques. Our goal is to make baking homemade dog treats simple, fun, and nutritious.
You are receiving this email because you are a subscriber to the Dog Treat Mixing Bowl Newsletter.
Do you know a dog that would appreciate a homemade dog treat? Then forward a copy of this newsletter to your friend and their dog.
If a friend DID forward this to you, and you'd like to know more, you can subscribe to this newsletter. Or, visit us online at Dog Treat Kitchen.com
If you'd prefer, you can read this newsletter online.
I would love to know what you're thinking! Simply hit the reply button for your questions and comments about this newsletter.


---
Summer Dog Treats & A Quick Note
First, a quick note: For our avid newsletter subscribers, you may have noticed that this newsletter is not your regular quarterly issue. You will still receive your September issue with the promised new dog treat recipes. We're really looking forward to showing you how to make Charcoal Dog Treats & our Triple Apple Dog Cake.

We are going back to our monthly issues. We just couldn't stay away. Our love for our dogs and baking is overwhelming. I just had to start sending you new dog treat recipes every month again. I hope you enjoy these newsletters as much as I do writing them for you. OK, on to the good stuff. :)


Frozen Dog Treat Recipes - When it's hot outside, you and your dog may not feel like eating warm food. Making these frozen dog treats are a quick and easy way of satisfying your dogs desire for homemade dog treats.

Below is our Peanut Butter & Jelly Smoothie Pop. A tasty way to cool down.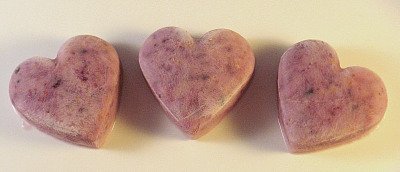 Here is our Savory Tuna Frozen Treat, just in case your dog prefers meat over sweet snacks.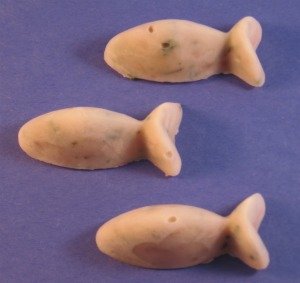 ---
Dog Treat Toys
Now that summer is upon us, your family is no doubt very busy. When everyone in the house is off doing fun things, our dogs may miss a walk or two. No need to fret, keep your dog happy and active with dog treat toys.

Pick the size and durability that best fits your dog. Next, fill with their everyday dry food, or healthy homemade dog treats.

Supervise your dog to make sure she knows how to get the treats out of the toy. Then sit back and watch the fun ensue!


---
Dusty Dog Treat Recipes
Have you seen one of our dog treat recipes and thought, my dog would love that! Then you forgot the name of it and it was forgotten without ever being made.

That's why we've started a new feature of "Dusty Dog Treat Recipes" to remind you of the healthy and delicious homemade dog treats that you may have forgotten about.

If you haven't forgotten these particular ones, and you have made them, be sure to fill out the Dog's Taste-bud Feedback on the bottom of the recipe's page so all of our visitors can read your review and experience.

First we revisit a dog favorite, tripe. Although smelly, these Tripe Pom Poms make excellent dog training treats.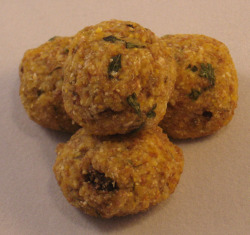 Our second look back is our Double Sweet, Sweet Potato Cookie. With a cooked sweet potato and honey, this treat will please even your pickiest sweet toothed dogs.
Last, but not least, this recipe can be frozen for a flavorful summer dog treat. Or, you can make this Liver Gravy Dog Treat Recipe as a food topper, treat drizzle or dipping sauce.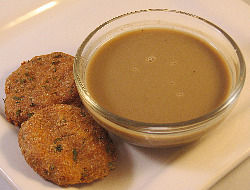 ---
DogTreatKitchen.com Testimonials
We get lots of feedback from our website visitors, just like you. Here's what some of them are saying . . .


"I love your site, you are such an inspiration!"


"I love your recipes and they are so easy to do. My black lab mix loves them and waits by the oven door for them to cool! Keep up the good work!


What are your thoughts? Don't keep them to yourself, Contact Us and let us know what you like, or even dislike, about Dog Treat Kitchen.com. The more you share, the more you help all dog treat bakers, and their dogs.


---
Newsletter Sneak Peek
What's New for the August issue?

Aromatic & tasty Cheese Twists Dog Treats are on the menu for next month. Be sure to join us next month for this wonderful recipe. :)


---


Are you and your dog hungry for more? Let me know what you would like to see on the Dog Treat Kitchen.com.

Want more of a certain type of recipe? Need treat ideas for your next dog party? Let me know what's missing from the dog treat pantry and I'll get to it right away.

Thanks for reading. Until next time,

Happy Dog Treat Baking!

Michelle

www.dogtreatkitchen.com