Exclusive Cyber Monday Special, Black Friday Deals &
Turkey Dog Treat Recipes
What's Cooking? Dog treats, of course! The Dog Treat Mixing Bowl newsletter will keep you up-to-date on the latest recipes, ingredients, tips and techniques. Our goal is to make baking homemade dog treats simple, fun, and nutritious.
You are receiving this email because you are a subscriber to the Dog Treat Mixing Bowl Newsletter.
Do you know a dog that would appreciate a homemade dog treat? Then forward a copy of this newsletter to your friend and their dog.
If a friend DID forward this to you, and you'd like to know more, you can subscribe to this newsletter. Or, visit us online at Dog Treat Kitchen.com
If you'd prefer, you can read this newsletter online.
I would love to know what you're thinking! Simply hit the reply button for your questions and comments about this newsletter.


---
Turkey Dog Treats
One thing is for sure, it's turkey season. You can't go into a grocery store, open an ad or watch TV without knowing that turkey is on sale and prime for tables and tummies everywhere.

This year, include your dog with our various turkey dog treat recipes: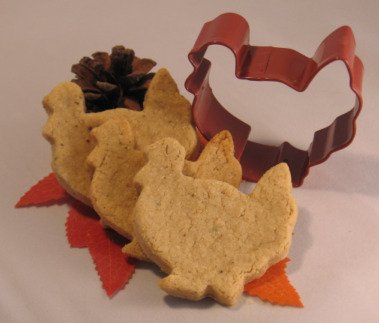 or try the Turkey & Stuffing Dog Cookies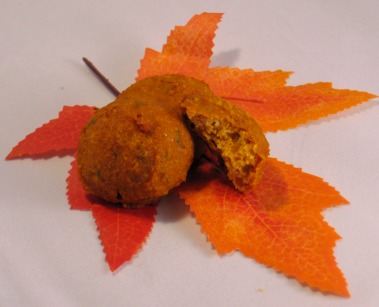 and last, but not least, the Organic Turkey Loaf Recipe is another wonderful way of adding tasty and lean turkey to your dogs everyday homemade treats.


---
Buy One Get One Free Dog Biscuit Mix
We were able to get a great deal exclusively for our website visitors from K9 Cakery.com.

Buy one Cheesy Dog Biscuit Mix, get the second one free! Wow! Save time and money with this delicious mix. Don't need two? Give one biscuit mix as a gift for a busy, yet deserving dog parent.

This offer won't last long. It is available only on Cyber Monday to the first 100 customers. Put two cheesy biscuit mixes in your cart, then enter the coupon code dtk50 to receive your exclusive savings.

Another great offer from our friends at K9 Cakery.com is to get 50% off their award winning yogurt icing (up to 10 packets of the 10oz. size) for your purchase of $50 or more. Use the coupon code holidays for this sweet savings. This offer is only good on Cyber Monday the 29th, and for the first 100 customers, so act quickly! :)


---
50% off at Dog.com
One last deal, that I just could not pass on telling you about is the special that Dog.com is having.
They are even offering Free Shipping on select items. Do you and your dog a favor, try a few new dog toys, especially the kind you can fill with homemade dog treats! :)


---
December's Newsletter
We'll be back on December 4th with our regularly scheduled newsletter. Don't forget, we'll be featuring a fun recipe for dog treat candy canes!


---


Are you and your dog hungry for more? Let me know what you would like to see on the Dog Treat Kitchen.com.

Want more of a certain type of recipe? Need treat ideas for your next dog party? Let me know what's missing from the dog treat pantry and I'll get to it right away.

Thanks for reading. Until next month,

Happy Dog Treat Baking!

Michelle

www.dogtreatkitchen.com