Sweet Sweet Summertime,
Let's Make
Fruit Dog Treat Recipes!
& National Dog Day
---
Take Advantage of Summer
with Fruit Dog Treat Recipes
Hot days and warm nights won't be here forever, and neither will the produce stands bursting with fresh summer fruit. Now is the time to get baking with summer's bounty of fresh fruit. Make plenty now and freeze a few for the winter months so your dog can enjoy summer all year long.

Start your baking with an all time favorite, our Blueberry & Banana Oat Muffin. You can easily mix and match the berries in this recipe, too. Instead of a 1/4 cup of blueberries, try raspberries or strawberries. The milk can be substituted for non-dairy milk, and lastly you can substitute the rye flour for an equal amount of whole wheat or a gluten free mix.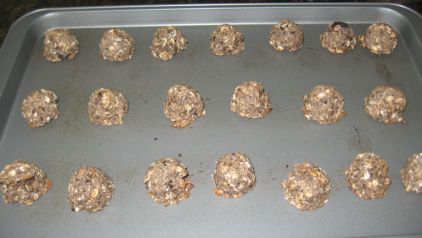 Up next is a very easy dog treat recipe. Fresh apples can be found year round, so once you see how much your dog likes these treats, you just might be making them year round. :)

Soft Dried Apple Slices are the perfect treat to make and share with your dog. With only 4 ingredients, one of which is water, and the cinnamon is optional, you could already have what you need to make this sweet dog treat.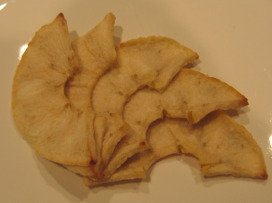 Our third featured recipes uses sweet peaches. Don't think your dog will like peaches? Have you asked him? Every dog we've asked to try these peach cookies has gladly obliged. :) We made the cookie chewie and added molasses, vanilla and cinnamon for those harder to please doggie palates.

Chewie Peach Dog Cookies. We used frozen peaches for the recipe, but fresh would be so much more delicious.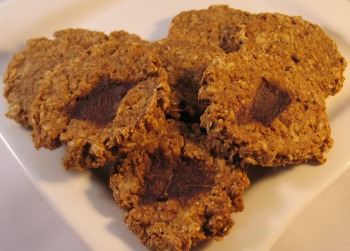 Looking for even more fruit filled dog treat recipes? Then you must try out two more fan favorites:

Wheat Free Apple & Carrot Nibbles

Share your Summertime Dog Photos with us and be featured in next months newsletter. :)


---
August Dog Events
This is a fun and busy month for our dogs. Check it out:

August 7th - 13th - International Assistance Dog Week - The hope and care that an assistance dog can bring to the life of someone in need is immeasurable. Suddenly the person has a level of freedom and independence all because of a hard working and well trained four legged companion. Take this week to appreciate all that our dogs to in our life and the lives of others. Read more local events here:

http://www.assistancedogweek.org/

August 26th - National Dog Day - The National Dog Day website has 20 fun ways of celebrating this glorious day. Our favorite is a doggie massage or even a portrait session with a professional pet photographer. Read about the other 18 ways to celebrate and have a great day with your dog. :)

http://www.nationaldogday.com/#!20-ways-to-celebrate/vxf48

August 30th - National Holistic Pet Day Have you considered a Holistic Vet? Today is the day to consider all things holistic for the betterment of your dogs entire life. Find our more from this informative article from dog.com:

http://www.dog.com/dog-articles/celebrate-national-holistic-pet-day/9920/


---
Easy & Fun (and of Course Healthy)
Dog Treat Recipes
Summer is all about Easy & Fun, so why make homemade dog treats difficult, time consuming and unpleasant?

Get in and out of the kitchen and spend more time with your dogs with my easy, and of course healthy, dog treat recipe eBooks. :)

Both of my eBooks, 15 Easy Dog Treat Recipes and my second eBook Dog Cake Recipes for Every Occasion have quick, easy and delicious recipes with helpful step by step pictures.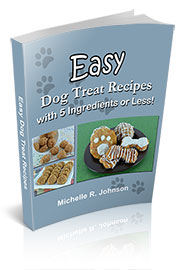 ---
DogTreatKitchen.com Testimonials
We get lots of feedback from our website visitors, just like you. Here's what some of them are saying . . .


"Thank you so much for your efforts and hard work. I just found a few nice recipes for my new doggie son and have made him about 3 different treats now. He loves them and they are cost effective (much cheaper than buying treats at the store). Thank you so much & God Bless You!"


What are your thoughts? Don't keep them to yourself, Contact Us and let us know what you like, or even dislike, about Dog Treat Kitchen.com. The more you share, the more you help all dog treat bakers, and their dogs.


---
Are you and your dog hungry for more? Let me know what you would like to see on the Dog Treat Kitchen.com.

Want more of a certain type of recipe? Need treat ideas for your next dog party? Let me know what's missing from the dog treat pantry and I'll get to it right away.

Thanks for reading. Until next time,

Happy Dog Treat Baking!

Michelle

www.dogtreatkitchen.com