Pizza Dog Treats, Banana Bread & a Survey to Win a Free eBook!
What's Cooking? Dog treats, of course! The Dog Treat Mixing Bowl newsletter will keep you up-to-date on the latest recipes, ingredients, tips and techniques. Our goal is to make baking homemade dog treats simple, fun, and nutritious.
You are receiving this email because you are a subscriber to the Dog Treat Mixing Bowl Newsletter.
Do you know a dog that would appreciate a homemade dog treat? Then forward a copy of this newsletter to your friend and their dog.
If a friend DID forward this to you, and you'd like to know more, you can subscribe to this newsletter. Or, visit us online at Dog Treat Kitchen.com
If you'd prefer, you can read this newsletter online.
I would love to know what you're thinking! Simply hit the reply button for your questions and comments about this newsletter.


---
Pizza Dog Treats Recipes
Pizza Dog Treat Recipe - It's not a true dog party without the iconic pizza dog treats. Have a party just for you and your dog by making these customizable and delicious pizzas treats. Even make a dessert pizza for your little sweetie.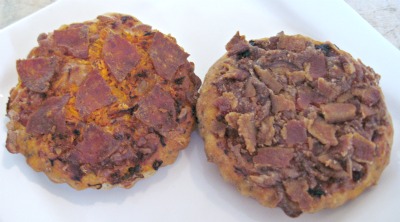 A new feature of our quarterly newsletters is more photos! We hope these exclusive pictures will help give you the confidence to make your own homemade dog treats.

1. Here we used mini tart pans to create a deep dish pizza. This is how they look with the sauce.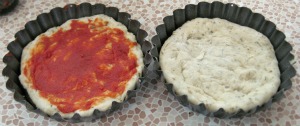 2. Here are the treats with about one tablespoon of Mozzarella cheese on them.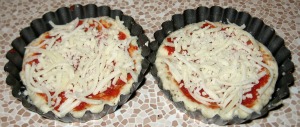 3. Here you can see how they look before they go in the oven. I only used two slices of pepperoni. Cutting them into quarters makes them go a lot further.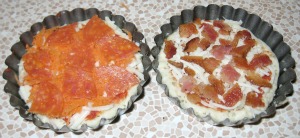 The desire to start your own Dog Bakery Business can be very exciting. But, then the worries, stress and anxiety take over.

Take a deep breath and read my review of this thorough book on how to start your own dog bakery business. It just might give you the confidence you've been needing to start your very own business.


---
Fill Out Our Survey
& Enter to Win a Free eBook
Participate in our first drawing for a free eBook by filling out our short 7 question survey.

Read all about it & fill out the survey. We will announce the winner on the above webpage in two weeks on March 17th.




---
Banana Bread for Your Dog
Banana Bread Dog Treat Recipe - Warm, comforting and delicious. What more could you ask for from a homemade dog treat? How about healthy? Yep, this banana bread is also healthy with only natural sugars from the bananas, honey & unsweetened applesauce.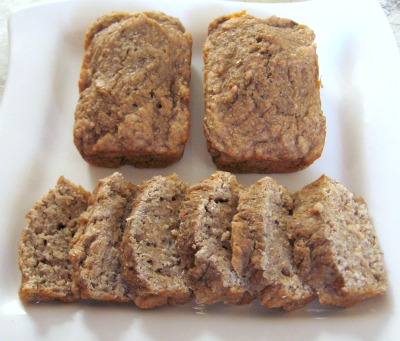 1. Straight from the oven these little loaves are so adorable!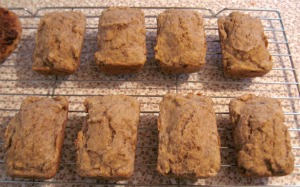 2. A slice of banana bread for your dog is the perfect end to a long walk, new obedience trick or a goodnight snack.

---
DogTreatKitchen.com Testimonials
We get lots of feedback from our website visitors, just like you. Here's what some of them are saying . . .


"My dog LOVED these treats. He was licking the crumbs off the floor!"


"Thank you so much for your wonderful website. I love my "grand-dogs" very much and now they love me more!!!!!"


"My 12 year old min pin absolutely loves the blueberry treats with bananas and oats. The ingredients do not upset his stomach at all, which is wonderful. He has one every day. Thank you for a great recipe!!"


What are your thoughts? Don't keep them to yourself, Contact Us and let us know what you like, or even dislike, about Dog Treat Kitchen.com. The more you share, the more you help all dog treat bakers, and their dogs.


---
Newsletter Sneak Peek
What's New for the June Quarterly Issue?

Tasty Ham & Cheese Cookies, these are great for training treats.

Surprise your little buddy with the flavors of Pineapple! Our first pineapple dog treat will be sure to please.

Join us in June for these wonderful recipes. :)


---


Are you and your dog hungry for more? Let me know what you would like to see on the Dog Treat Kitchen.com.

Want more of a certain type of recipe? Need treat ideas for your next dog party? Let me know what's missing from the dog treat pantry and I'll get to it right away.

Thanks for reading. Until next time,

Happy Dog Treat Baking!

Michelle

www.dogtreatkitchen.com