Fresh Spring
Dog Treat Recipes
& First Aid Month
Please remember to "Like Us" on Facebook to keep up with all the fun and tasty dog treat recipes.
Facebook is also a great place to ask me questions about dog treats and post fun pictures of your own homemade dog treats! :)
*Special Note* Click the reply button and let me know what kind of dog treat recipes you'd like to see next month! Does your dog love a certain fruit, vegetable or unique meat source? Then let me know and I'll develop a recipe based on your suggestions! :)
As always, you can also read this newsletter online.
---
Spring Dog Treat Recipes
The end of March was the official end of winter and beginning of Spring. Even if your local weather isn't spring-like, you and your dog can pretend with these fresh spring dog treat recipes! :)

Put a spring in your step with our Cherry Oatmeal Dog Muffins. If fresh cherries aren't in season where you live yet, you can use frozen cherries like we did for this recipe. Or, you can use unsweetened dried cherries instead. Use 3/4 cup for this recipe and soak them in warm water for 10 minutes before draining and adding to the batter.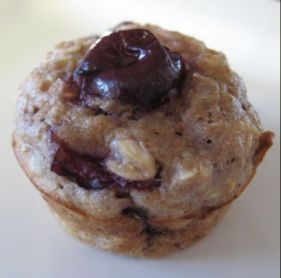 Dried Spiced Apple Slices - Are another way to enjoy the Spring season with your dog. Actually, these treats are quite delicious for your four and two legged family members! :) Get perfectly sliced apples with a handy gadget that peels, slices and cores fresh apples in a couple of minutes.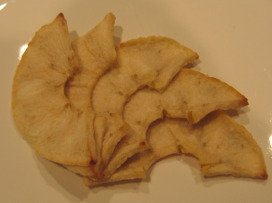 And nothing says "Spring" quite like a fresh leafy green. Introduce your dog to vitamin rich greens with my Collard Greens Dog Treats. You'll be surprised how quickly these little morsels are devoured. If your dog is not sensitive to wheat, you can substitute the buckwheat and almond flour in this recipe for 1 cup of whole wheat flour.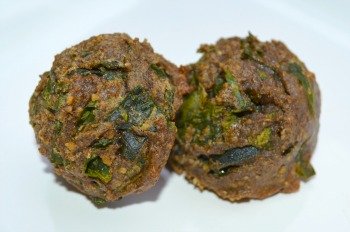 Are you thinking about taking your passion for making homemade dog treats to the next level? Then you must read my review of a very helpful eBook on How to Start Your Own Dog Bakery Business. There are tons of tips and tricks to get you started right and make a success of your very own bakery.


---
April is Pet First Aid Month
Do you know how to perform CPR on your dog?

Do you know how to properly bandage a wound before seeking professional help?

Does your dog have her own emergency bag in case of an emergency evacuation?

April is the month to learn and prepare for first aid emergencies and disaster precautions.

Get your very own Safety Checklist from the Red Cross. Learn more ways to keep your dog safe from their website.

Make it a goal this month to purchase a pet first aid kit, take a pet CPR class and get you and your dog ready for a natural disaster that may come your way.


---
What Makes My Recipe eBook Different
You have many choices of dog treat recipe books. People are beginning to see what you've known all along, homemade is fresh and includes quality ingredients. So, what makes the recipes I've developed in my eBook different?
Tested - All of my recipes are tested and perfected for you, the home dog treat baker. How do you know? Because I show you step by step photos of exactly how to make each recipe.
Original - I have developed each and every one of the 15 easy dog treat recipes in my eBook. You will not see them in any other book.
Easy - I made sure to make each recipe have 5 ingredients, or less. That's a tall order for a delicious and healthy dog treat. Each recipe also has common ingredients and simple equipment so you can get started making treats right away.
Healthy - When you make your own easy dog treats, you know exactly what is and isn't in them. Most packaged treats have twice or three times as many ingredients. Plus, those are full of artificial things and other products you can't pronounce.
Check out my eBook 15 Easy Dog Treat Recipes with 5 Ingredients or Less! and if you have questions, contact me on Facebook and I would be happy to help you in any way I can. Or, join the hundreds of people who have already started making their own easy, healthy and delicious dog treats by buying my recipe eBook today.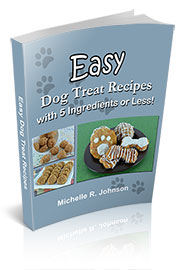 ---
DogTreatKitchen.com Testimonials
We get lots of feedback from our website visitors, just like you. Here's what some of them are saying . . .


"You are amazing and I appreciate you with all my heart!"

"I love this newsletter. I've baked many of the treats you've given us (even though I don't have dogs). My brother has three fur kids, so I make him lots of treats and they love them. These treats are so handy around Christmas time too, because my friends love it when I give them a bag/box for their little mutts."


What are your thoughts? Don't keep them to yourself, Contact Us and let us know what you like, or even dislike, about Dog Treat Kitchen.com. The more you share, the more you help all dog treat bakers, and their dogs.


---
Are you and your dog hungry for more? Let me know what you would like to see on the Dog Treat Kitchen.com.

Want more of a certain type of recipe? Need treat ideas for your next dog party? Let me know what's missing from the dog treat pantry and I'll get to it right away.

Thanks for reading. Until next time,

Happy Dog Treat Baking!

Michelle

www.dogtreatkitchen.com