Create a Profile Page &
Your Dog Could be Our Next
Dog of the Week!
What's Cooking? Dog treats, of course! The Dog Treat Mixing Bowl newsletter will keep you up-to-date on the latest recipes, ingredients, tips and techniques. Our goal is to make baking homemade dog treats simple, fun, and nutritious.
You are receiving this email because you are a subscriber to the Dog Treat Mixing Bowl Newsletter.
You can also read this newsletter online.
---
Be Our Next
Dog of the Week!
Be Our Next Dog of the Week! - Create a profile page and submit pictures of your dog with their favorite treats. Your dog will then be entered to be our next featured Dog of the Week. Every 7 days or so we will be posting a new dog of the week.

The first Dog of the Week is - Zoey Lou the Boxer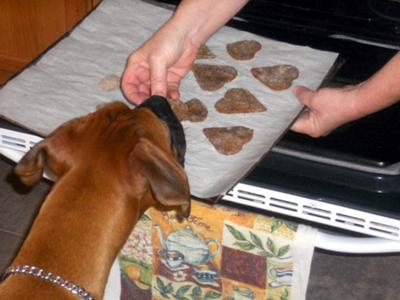 ---
Dusty Dog Treat Recipes
Blow the dust off these dog treat recipes and bake one (or all of them) this month! :)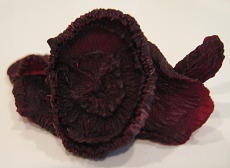 Easy Dehydrated Beet Chips - This is a very easy dog treat recipe. All you need is a can of sliced beets and an oven or dehydrator. Our recipe uses an oven with great results.
If you're concerned about your dog liking this treat, read what other dog parents have said at the bottom of the recipe page.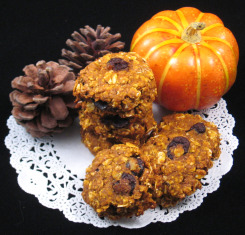 Pumpkin & Carob Dog Cookies - No, it's not the fall season again, but that shouldn't stop you from making these pumpkin dog cookies.
Most major grocery stores will carry canned pumpkin year round, so you'll be able to whip up a batch of these tasty treats whenever your dog requests them.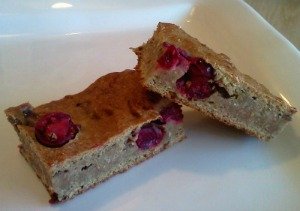 Liver & Cranberry Brownies - Warm brownies straight from the oven, what could be more delicious? No, not for you, Liver & Cranberry brownies made especially for your dog.
Want to train your dog to do a new trick or a needed command? These brownies just may be your answer to successful training sessions.


Do you have your own dog treat recipe box? Are you always baking a batch of homemade dog treats for your dog and her friends? Then why not turn your hobby into a business. Start by reading my review of a great eBook on how to start your own dog bakery business.


---
DIY Keepsake Dog Kits
Making healthy homemade dog treats isn't the only way to show love for your dog. An extra long walk, impromptu game of fetch and a belly rub work, too.

But, when you feel like making something, here's one of our favorite DIY dog kits:

There are many more Keepsake Dog Paw Print Kits to choose from. Immortalize your dogs cute little paw today.


---
DogTreatKitchen.com Testimonials
We get lots of feedback from our website visitors, just like you. Here's what some of them are saying . . .


"Just what I was looking for and more!"


"I LOVE your newsletter - thanks so much for doing it! I save all of them!! I can't wait to try some of the frozen treats for my Fur-kids! Thanks again for taking the time to put it all together!"


What are your thoughts? Don't keep them to yourself, Contact Us and let us know what you like, or even dislike, about Dog Treat Kitchen.com. The more you share, the more you help all dog treat bakers, and their dogs.


---


Are you and your dog hungry for more? Let me know what you would like to see on the Dog Treat Kitchen.com.

Want more of a certain type of recipe? Need treat ideas for your next dog party? Let me know what's missing from the dog treat pantry and I'll get to it right away.

Thanks for reading. Until next time,

Happy Dog Treat Baking!

Michelle

www.dogtreatkitchen.com