*New eBook*
Dog Cake Recipes
for Every Occasion
& Coupon Codes
---
Announcing ~ Dog Cake Recipe eBook
My new cookbook eBook is finally here! :)

Dog Cake Recipes for Every Occasion is filled with over 45 original photos, 5 tasty, original, and tested dog cake recipes and 2 simple frosting recipes.

But there's more than just recipes, I've also included pictures and instructions on how to decorate the cakes in almost 20 simple ways. Plus there's 2 full pages of tips and ideas on how to host a dog party for your next celebration.

Read more about my new eBook, Dog Cake Recipes for Every Occasion, and check out the testimonials from my independent taste testers and their guardians.

P.S. I am working on a printed version of the eBook. If you are interested in a printed version, even if it costs more, please reply to this newsletter and let me know. Thanks :)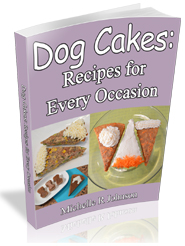 ---
Coupon Codes
I am so grateful to have such a faithful following to my monthly newsletter. I truly appreciate all of you for listening to me ramble on about homemade dog treats every month. Because of that I am offering a couple coupon codes only to my subscribers. These coupon codes will be valid for only two weeks, so don't delay, save some money and get the best dog treat recipes your dog has ever tasted. :)

If you choose to purchase my new eBook, Dog Cake Recipes for Every Occasion, you can receive $1 off if you use the coupon code:

party

I want you to "party" down with all of these fun dog cakes.

If you choose to purchase my previous eBook, Easy Dog Treat Recipes with 5 Ingredients or Less!, you can receive $1 off if you use the coupon code:

bake

I chose the word "bake" because there's no more reasons why you can't bake an easy dog treat recipe or two.

VERY IMPORTANT - you can only use one coupon code at a time. So, if you wanted to purchase both eBooks, you will need to make 2 separate transactions and enter the coupon code for each eBook.

---
Free Dog Cake Recipes
We still have many free dog cake recipes available. For example, have you tried these yet?

Triple Apple Dog Cake - this dog cake recipe has three different texture of apples for your dog to enjoy. There's also an optional cheddar cheese glaze that allows you to decorate the little cakes for a fun twist.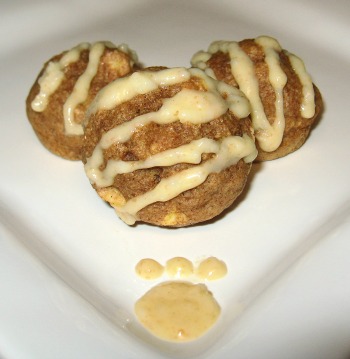 Cherry Oatmeal Muffin - so, technically this is in a muffin shape, but the texture is very much like a cake, and you could bake it in an 8 inch round pan to make it look like a cake. :)

However you shape this cherry dog treat, the reviews are in, and it's a big hit with our dogs:

"Absolutely a winner with not only the furry dogs of the household but with the humans too - I can foresee I will not be able to keep up with demand LOL." - Rene from South Africa

"My dog loves the cherry muffins!!!!!!!!!!!!!!!!!!!! Thanks for the recipe!" - Breauna from Florida

"I tried them first with a mini cupcake pan because a regular size cupcake just seemed really big. The mini cupcake pan worked out well. I tried the muffin/cupcake myself and it wasn't really my thing, but my dog totally digs these!" - Katie from California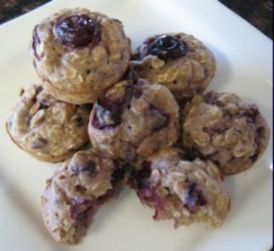 ---
National Pet Obesity Awareness Day
October 7th is National Pet Obesity Awareness Day. With all this talk about dog cakes, it really is a good idea for us to take a moment and learn more about the dangers of pet obesity.

For example, did you know that as little as 5 pounds above your dog's ideal weight can lead to developing serious medical conditions?

No need to fret, let's do something about it! :) Instead of a nice stroll with your dog, increase the pace and time of your walks. You should be breaking a little sweat when exercising your dog for weight loss.

With any new diet and weight loss program, even for your dog, it's a good idea to check with his Vet for any special recommendations tailor suited to your dog.

The Association for Pet Obesity Prevention has gathered a very helpful 4 page report on how to recognize obesity in your dog, and what to do about it. I highly recommend taking a look at it if you think your dog could benefit from losing a pound or two.
---
DogTreatKitchen.com Testimonials
We get lots of feedback from our website visitors, just like you. Here's what some of them are saying . . .


"I love this newsletter. I've baked many of the treats you've given us (even though I don't have dogs). My brother has three fur kids, so I make him lots of treats and they love them. These treats are so handy around Christmas time too, because my friends love it when I give them a bag/box for their little mutts. Thanks."


What are your thoughts? Don't keep them to yourself, Contact Us and let us know what you like, or even dislike, about Dog Treat Kitchen.com. The more you share, the more you help all dog treat bakers, and their dogs.


---
Are you and your dog hungry for more? Let me know what you would like to see on the Dog Treat Kitchen.com.

Want more of a certain type of recipe? Need treat ideas for your next dog party? Let me know what's missing from the dog treat pantry and I'll get to it right away.

Thanks for reading. Until next time,

Happy Dog Treat Baking!

Michelle

www.dogtreatkitchen.com