Natural Dog Treats
Baked Clusters
with Collard Greens
What's Cooking? Dog treats, of course! The Dog Treat Mixing Bowl newsletter will keep you up-to-date on the latest recipes, ingredients, tips and techniques. Our goal is to make baking homemade dog treats simple, fun, and nutritious.
You are receiving this email because you are a subscriber to the Dog Treat Mixing Bowl Newsletter.
If you'd prefer, you can read this newsletter online.
---
Collard Clusters Natural Dog Treat Recipe
Collard Green Clusters Dog Treat Recipe - What, you've never baked with greens? Well, I hadn't either until these tasty morsels. A little prep work and they make the cutest little clusters any dog could want.

Collard greens are full of vitamins, minerals and anticancer properties. After you give all these nutrients to your dog, you may want to add collard greens to your meal plan, too.

This treat is wheat and grain free. Plus, there's a good amount of flax seed to boost it's health value even more.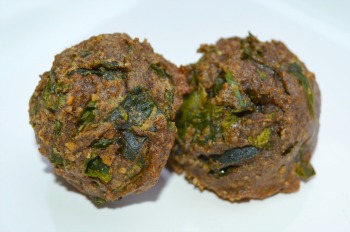 Preparing the greens couldn't be easier. Rinse each leaf, fold in half and cut out the rib.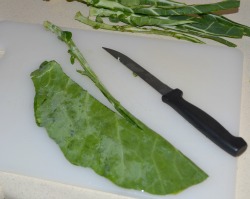 Then lay all of the rib-less leaves together and cut into strips.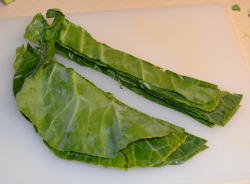 Next, cut those strips into small pieces about 1/2 inch or smaller.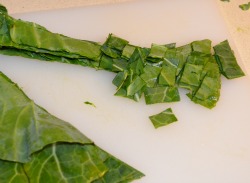 Have these collard green cluster dog treats inspired you to bake and sell healthy and natural homemade dog treats? Then start your journey by reading my review of a helpful guide to starting your own dog bakery business.


---
Go Green with Your Dog
The new dog treat recipe of the month has inspired us to take a look at making all of our dogs surroundings a little more green. :)

Here are some fun and innovative ways to be Eco-friendly with your dog:

Biodegradable Poop Bags - You pick up #2 every day. Why not use a earth friendly bag that will disintegrate over time?

Dog Waste Composter - This is an awesome way to turn your dog's poo into beautiful roses!

Natural Dog Shampoo - Shampoo and other dog grooming products will help your dog smell great and look good. Plus, who needs all those chemicals snuggled up next to you in bed?

Stainless Steel Bowls - This was news to us, but did you know that many plastic dog bowls contain dangerous chemicals? Even the ceramic dog bowls can contain lead. It may be time to upgrade your dogs everyday food and water bowls to a stainless steel or a lead-free ceramic bowl.

Natural Cleaning Supplies - If you only do one green thing for your dog this year, make it a complete switch to natural and healthful cleaning supplies. It will improve the air quality and safety of your home for you, your dog and anyone else who's fortunate enough to be a part of your family.

This list could go on and on. You can choose sustainable hemp collars and leashes. Even choose from an ever growing availability of recycled material dog toys and dog beds. Enjoy the journey of making your dog a green dog.


---
How's Your Dog's Waistline?
Has the winter season kept you indoors more? Are you taking less walks, or shorter walks with your dog? Is your furry friend extra "furry" or "plush"?

It may be time to check out our Weight Control Homemade Dog Treats.

We have four dog treat recipes specifically designed to be low calorie and high fiber. We also share tips on how to determine if your dog is overweight, actions to take if you find that he is and ways for you both to get moving and finding fun in exercise.

You may also want to consider a Dog Treadmill. When my husband use to talk about these, I thought he was joking. Nope, they are a legitimate way to help your dog shed a few pounds. It's also a wonderful idea for those dogs that have a little extra energy to expend.

Check it out, we want you and your dog to be healthy and happy so you can continue to enjoy every moment together.


---
DogTreatKitchen.com Testimonials
We get lots of feedback from our website visitors, just like you. Here's what some of them are saying . . .


" I started baking your peanut butter dog treats and took some samples to work and now I have 3 very loyal customers who rave about them. One of my customers has a standing order for two bags of treats every two weeks! I love making these as the recipe is so quick and easy and my two dogs will wait by the oven when they're baking to try one!"


"My dog and I love your peanut butter and oats bone recipe. I made a bunch in Christmas shapes to give to friends."


What are your thoughts? Don't keep them to yourself, Contact Us and let us know what you like, or even dislike, about Dog Treat Kitchen.com. The more you share, the more you help all dog treat bakers, and their dogs.


---


Are you and your dog hungry for more? Let me know what you would like to see on the Dog Treat Kitchen.com.

Want more of a certain type of recipe? Need treat ideas for your next dog party? Let me know what's missing from the dog treat pantry and I'll get to it right away.

Thanks for reading. Until next time,

Happy Dog Treat Baking!

Michelle

www.dogtreatkitchen.com