5 Heart Healthy Dog Treats
February Dog Events
& Featured Dog Friends
---
5 Heart Healthy Dog Treat Recipes
Everywhere you look, love is in the air. February is the perfect time to show a little extra care to your four-legged true love. Pick one of our 5 heart healthy dog treat recipes to make this month.

Cheesy Flax Squares - Three simple ingredients make this an easy, healthy and delicious treat that is good for your dogs heart.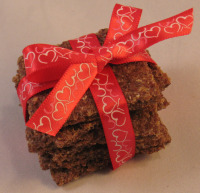 Salmon Cakes for Dogs - Most of us know that salmon is good for us because of all the Omega -3s they contain. But, your dog can benefit from salmon, too. Use gluten free bread crumbs for a gluten free dog treat.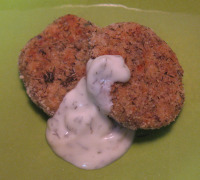 Spinach & Carrot Dog Cookies - These little cookies pack a flavorful and healthy punch with two key ingredients. Spinach and oatmeal have shown to improve the health of the heart. Don't worry if your dog has never tried spinach before. This recipe also has Parmesan cheese and carrots, two things most dogs love.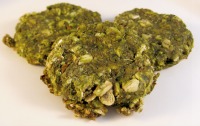 Gluten & Grain Free Collard Greens Treats - Baking dog treats with collard greens was a first for me, but the response was overwhelmingly positive. You could also substitute the collard greens for kale, another heart healthy veggie. The molasses guarantees a happy puppy as most dogs love a sweet treat.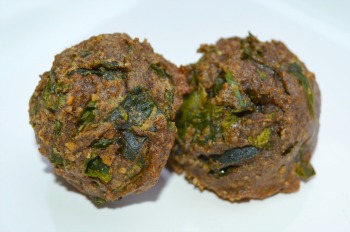 Blueberry & Oats Soft Dog Treats - Last but not least, a sweet dog treat with blueberries, a heart healthy fruit. Use fresh blueberries when they're in season, or frozen will work too.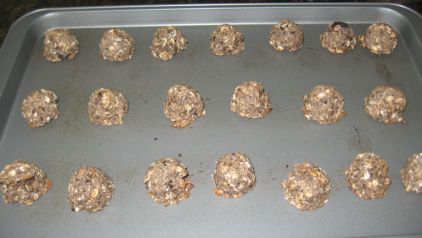 Which recipe are you going to make this month? Hit reply and let me know, I'd love to see pictures of your treats.

Or, show us pictures of your four-legged true love and they'll be featured in next months newsletter. :)


---
February Dog Events
February is full of fun doggie events. The whole month is dedicated to Pet Dental Care. Your local Vet may have specials on teeth cleanings, so be sure to check in with them.

Not ready to brush your dogs teeth? Try a pet water additive to help remove tartar build up.

February 15 & 16 is the 140th Annual Westminster Kennel Club Dog Show. Curl up on the couch with your furry winner and root on your favorite breed. Or, watch the Masters Agility Championship on the 13th.

February 20th is Love Your Pet Day. As a subscriber to this newsletter, I'm sure you already love your dog! :) But take out one day to give even more love to your special dog and any other pets you may share your life with.

February 23rd is National Dog Biscuit Day. Here at the Dog Treat Kitchen, every day is treat day. :) But, on the 23rd, give your dog an extra special or extra healthy dog treat.


---
Featured Dog Friends
Last month we suggested saving a little each month for unexpected Vet bills. We got a lovely response from Elizabeth:

"Here is my fur baby, Pippa a shih tsu poodle cross, nearly 4 years old. She gets $5 to spend every week, to pay for her own vet bills etc. She is very good at saving it!!"

What a great idea, give your dog an "allowance" each week. Some can be spent on toys and the rest saved for check ups. :)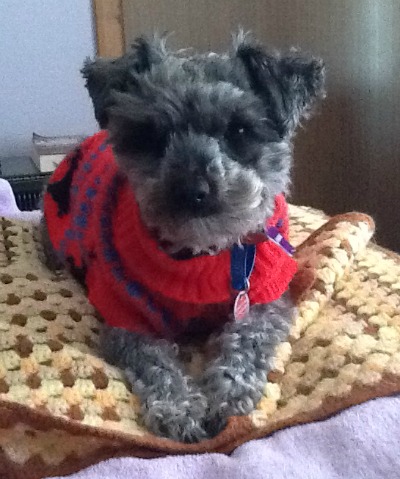 We also received a nice note from Carolyn. What a wonderful reminder that not everyone is dealing with a cold winter. :)

"This is Maggie May. She loves sitting in the backyard. We are having a very hot summer here in Sydney and she likes to move beds between the sun and the shade under her umbrella. She has a little blue pool that she can also use to take a quick dip when it gets too hot. Love your website and your recipes."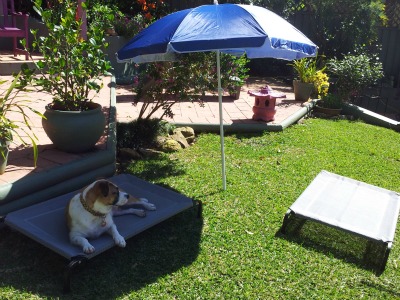 Thank you ladies for sharing your fur-babies with us. They look very well loved and taken care of.

Share pictures of your four-legged family member and get featured in next months newsletter. :)


---
DogTreatKitchen.com Testimonials
We get lots of feedback from our website visitors, just like you. Here's what some of them are saying . . .


"Well, this is the easiest cookie recipe ever! I have made several batches of this, both with and without wheat flour (oat flour is m7y preferred alternative). My dog sits in the kitchen waiting for them to come out of the oven! Many of our doggy friends got some of these cookies for the holiday, and they shipped well, too."


What are your thoughts? Don't keep them to yourself, Contact Us and let us know what you like, or even dislike, about Dog Treat Kitchen.com. The more you share, the more you help all dog treat bakers, and their dogs.


---
Are you and your dog hungry for more? Let me know what you would like to see on the Dog Treat Kitchen.com.

Want more of a certain type of recipe? Need treat ideas for your next dog party? Let me know what's missing from the dog treat pantry and I'll get to it right away.

Thanks for reading. Until next time,

Happy Dog Treat Baking!

Michelle

www.dogtreatkitchen.com